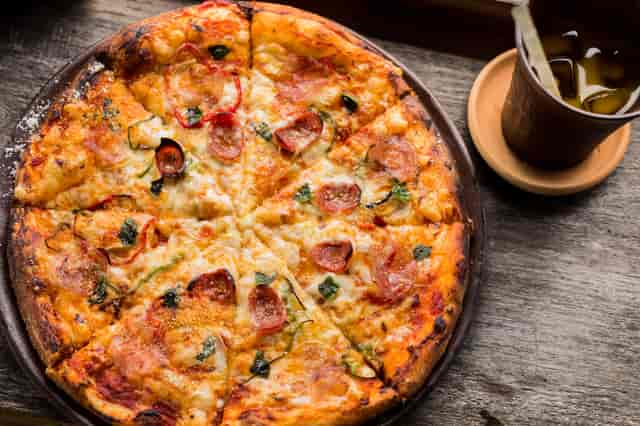 About Us
HUNTINGTON BEACH'S PREMIERE DESTINATION FOR SPORTS AND BEACH BAR FUN!
Cruisers SURF CITY opened in July 2017 and is located at 5th Street and Walnut in Huntington Beach's Downtown area. 

Cruisers' interior reflects the hip sensibility of the surrounding area while also paying tribute to Huntington's storied past. The multi-room restaurant offers sports fans an amazing venue to catch a game, families a place for dinner, and everyone to enjoy a cold drink on a warm beach day.

Cruisers Pizza Bar Grill is a fun and friendly beach bar where customer experience is the name of the game. Handmade craft cocktails are available in huge schooners and the beers are served ice cold. In the kitchen our traditional Chicago Stuffed Pizza fuses with So-Cal fare for the perfect combo of comfort and clean. Come for the open-air patio in the and stay for the 25 big-screen HDTVs!
CRUISERS PIZZA BAR GRILL IS SPORTS
Cruisers Pizza Bar and Grill is an award-winning sports bar in Huntington Beach, but we pride ourselves in being your Sports Bar. A place where you can always watch your team with your family, your friends, and with your fellow fans. We have 25 big screen HDTVs throughout the bar! 

We have three different rooms in our bar and you should try all of them to get the full Cruisers experience. You can hear three different games in three different zones, and they don't conflict with each other. With such a vibrant and diverse atmosphere, it's no wonder professional athletes often stop by when they're in town. If you're here for a game you will have plenty of time to get your pizza fix with one of our Chicago Stuffed Pizzas. You'd have to visit Chicago to have anything else like it. What happens when there is a break in the action for halftime? Head out to the Party Patio where you can play beer pong, corn home and giant Jenga and still keep an eye on the highlights replaying on our outside TVs.

Cowboys and Bears and Cubs OH MY! Whether you're from Chicago or a Huntington Native, Cruisers is your sports haven.

Interested in having an alumni event for your college football team? Hit us up at CruisersHuntington@CruisersPBG.com for more details!